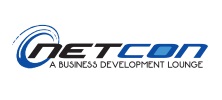 NETCON is a networking platform at AIHR's signature event INDIA FEST. The goal of NETCON is to provide Hampton Roads Businesses a platform for business development and networking at India Fest.
Connect with Hampton Roads Business Leaders at India Fest & promote your business.
NOVEMBER 23rd, 2019, 12:30 PM – 2:30 PM AT INDIA FEST 2019
VIRGINIA BEACH CONVENTION CENTER, VIRGINIA BEACH, VA
Sponsorship Rates
Special Notes:
Premium Ad Spaces are limited & defined as inside/outside back pages, center pages, inside front page.
Premium Exhibit & Ad space on souvenir, flyers, VBCC are based upon first come first serve basis.
Advertisement for premium Ad spaces on souvenir and VBCC are reserved for our premium sponsors.
Retractable or Pop up Advertisements will be placed at VBCC depending on spot availability.
Dimension of retractable banner can be increased depending on VBCC approval.
Netcon will be open for 2 hours.
AIHR reserves the right to cancel printing of the Advertisement, souvenir, flyer and ticket booklets. In such case, the paid advertisements pertaining to that area or avenue will be refunded.
Contact Info
Mr. Neeraj Agarwal
Phone - 732-500-5743
Email - nkagee78@gmail.com
Mr. Anil Nair
Phone - 757-553-0300
Email - anair@odu.edu
Mr. Ashish Dharni
Phone - 757-679-1102
Email - adharni@yahoo.com